Information content has drastically shifted in the past decade or so. In the past, there were extremely large instruction manuals that ended up looking like oversized binders. Encasing all the tips and tricks and instructions on how to use any type of software. 
Then there was a shift to put more of this online, and it ended up being PDF files that simply ended up being printed out into, you guessed it, big giant binders for people to review. 
This made new software and technology scary, as the learning curve seemed immense and frankly quite daunting. Then there was some software as service companies started to break down their content into subcategories. This was because it was more easily digestible as well as easy to share these modules with relevant parties.
 Yet that's all well and good if they are already a customer of the SaaS.
Video marketing on your own site
The first way to help market SaaS businesses in the New Year is to ensure that whatever video content is available on the main website is as informative and eye-capturing as possible. 
These videos can take a more comical and humorous vibe to get people to feel comfortable with the software. It's also a great time to showcase the best features, modules, and interactivity across the different components through the video. This is your chance to showcase your product through an entertaining video. 
You shouldn't even show too much of the software in the video, and really go about your video marketing in a storytelling format. Find the problem or niche you're supporting, and make that marketing video about your SaaS as the hero of the story, and the problem as the villain. This dynamic always ends up working and helps put visuals in a non-technical and noncomplex way for the user to be able to absorb the message. 
Keep the language simple and to the point. This isn't about how technically brilliant your software is, or how it's a one-stop solution for every single problem a business faces. It's a way to show your audience what type of a company you are, why you're passionate about your product and convey it through entertainment. 
Video marketing on other sites
Here's where you start getting content-heavy. Whereas your site gets all the splash and action for a fun video, your third-party video centers such as YouTube are all about instructional videos. 
Of course continue to keep the tone lighthearted, and make watching these videos enjoyable. They should be focused on educational themes to help empower your potential and existing customers in utilizing your software offering. 
They should be built on several different levels, from setup and beginners to advanced integrations and automation. This will help users feel confident in making the decision to select you as their software provider. 
Having these videos done in a professional manner and having them ready pre-launch helps to show potential customers that there's always an educational center and library out there. There's no harm in bringing these videos back to your site in the reference and education center.
Don't forget about Video SEO, so always consider publishing the transcript (yes the actual words) and make sure to tag the right content. There are also ways to tag the videos themselves when uploading them to be SEO-friendly on these platforms.
Video Marketing for brand awareness
It had to be said, that buzzword for brand awareness. That means it's time to get your video advertisements prepped and ready for social media channels. You want to develop a consistent stream of video content to deploy. Each video here should be a short snippet that covers one aspect of how your SaaS solves a problem. This is meant to get the word out about your offering, catered to specific target audiences, and to make them aware of your software. 
Utilize your budding digital community to get requests from them on what their pain points and issues may be either from their current operations or something from the software itself. It'll be a wealth of information to help you when you're planning your next set of videos. You'll know there'll be traction due to getting your community involved. 
This is also the best place for announcement videos, especially when it comes to new features, new launches, or new products. These should be celebratory in tone and should help existing users become promoters, and convert those potential new users who were on the fence about commitment. 
It's also time to get rid of that stage fright (or hire someone for the videos) and start doing that live streaming! That brings a level of authenticity that can help users feel comfortable with the content being presented. 
Video Marketing through influencers
You can work with influencers to help develop certain marketing with them as well. This collaborative effort can help bring your message to a wider audience, that is specifically looking at influencers as a knowledge center for reviews and content on similar SaaS. 
This partnership can have them showcase the positives of your software, and even have them provide a demo online for everyone to see. Now, this content may not always be made by yourself or your marketing team, but it's still a good strategy to mention here. 
Get ready to invest in some equipment
You don't want to be using a smartphone to make these videos (although with the right setup up that can sometimes work). Be prepared to use some professional software and hardware to make these videos. You want them to come out in excellent quality and high resolution, without any limitations to making edits. 
If there's a chance that video marketing may not be your cup of tea, this is an excellent time to consider working with a professional, without having you invest in video equipment or editing software. This is one of those things that can easily turn into a frustrating nightmare. 
Keep in mind that there are more and more tools out there to make this part easier, and it is a good idea to have some form of video set up to handle the amount of content that will be needed from time to time. Even if it's a TikTok video or an Instagram story, you'll need some form of video set up for these. 
Also try using a professional photo studio located near you. You can go to Peerspace and rent for as low as $25/hour.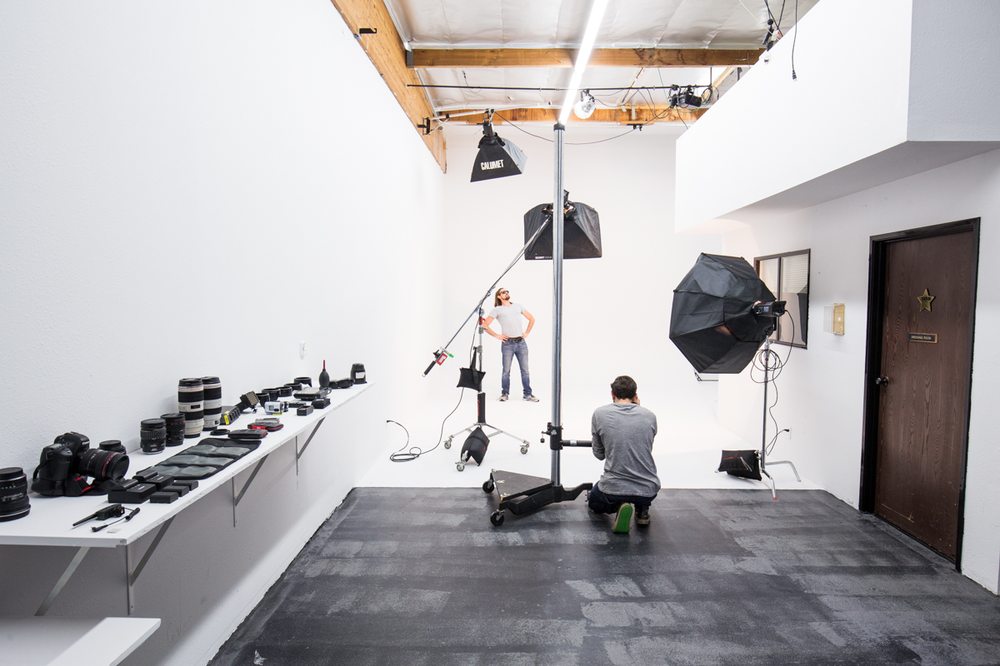 Test the waters out there
The final way to market your SaaS business in 2022 with video marketing is to take a chapter from the scientific method. That means it's about testing your hypothesis, or in this case, testing out which videos produce the best results. 
As the content is created, whether it's brand awareness, feature-related, or educational, consider making different versions of the content to see which one ends up getting the most traction. There's a lot of tools out there that can help you track how your content is absorbed that will help you with your future video content decisions. 
Start small as well too. There's no reason to make a 15-minute expensive video that may look great but no one seems to resonate with it. Keep the message simple, fun short, and entertaining. Quick showcase demo videos help get your message across a lot faster than a detailed step-by-step explanation of a complex module in your SaaS platform. 
And remember, video marketing is here to stay and has become a mainstay in digital marketing content strategies, so it may be time to accept it and start working on that video marketing content strategy.