Rent a Video Studio in San Diego
Summary: DK3 Studios is San Diego is available for rent at $50/hour on weekdays and $80/hour on weekends. Learn more about DK3 Studios here.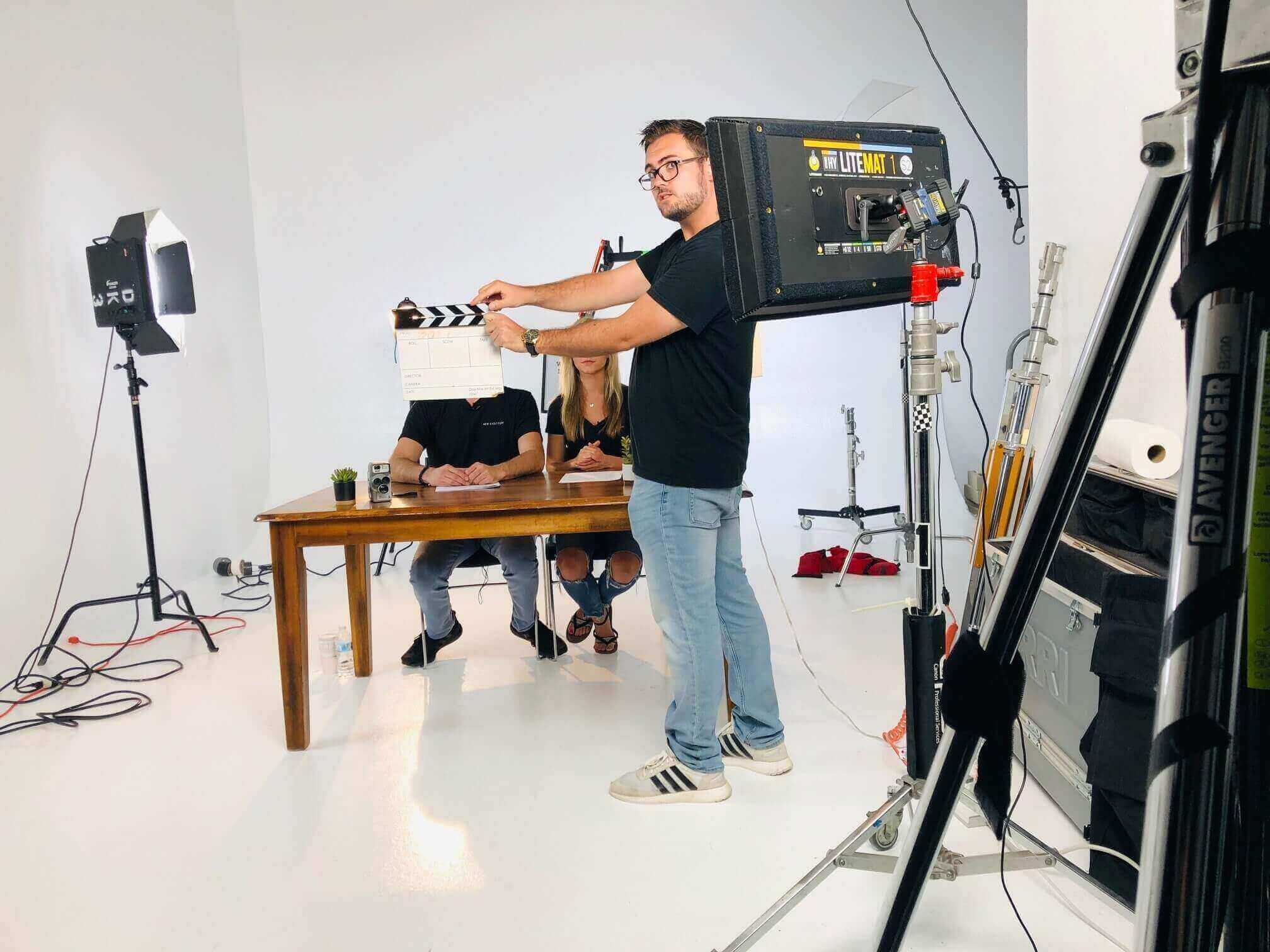 Are you a California videographer looking for a place to shoot? Then you've come to the right place. DK3 studios is a full service video production studio with rental capabilities. It's where the magic happens. It's where New Evolution Video produces and directs all its commercial films. 
What's included in the video studio rental price?
What does the studio come with? 
Basic studio reservations include free basic lighting and grip gear. We have sandbags to hold everything down, light reflectors to bend and absorb light, as well as a table and two chairs to use as props or to hold your gear. These items are included. 
If you need more gear for your production rental we've got you covered with gear rentals that can be added on to any basic studio reservation. Contact Us if you need additional videography or photography gear. Chances are we have it!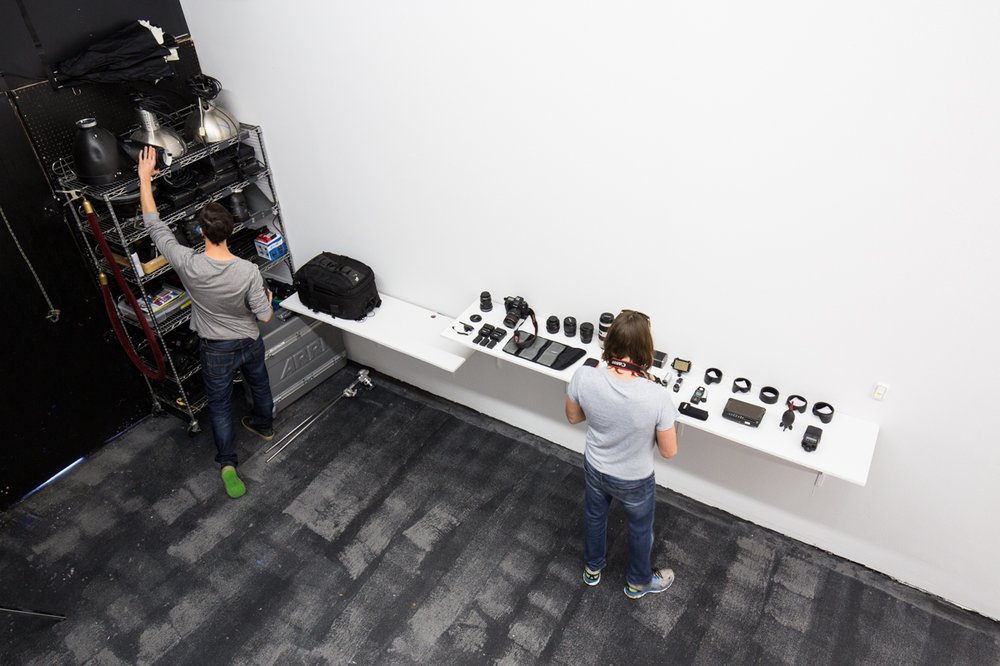 What is your address?
9865 Mesa Rim Rd #205, San Diego, CA 92121
How big is the space?
DK3 Studios is 1200 square feet.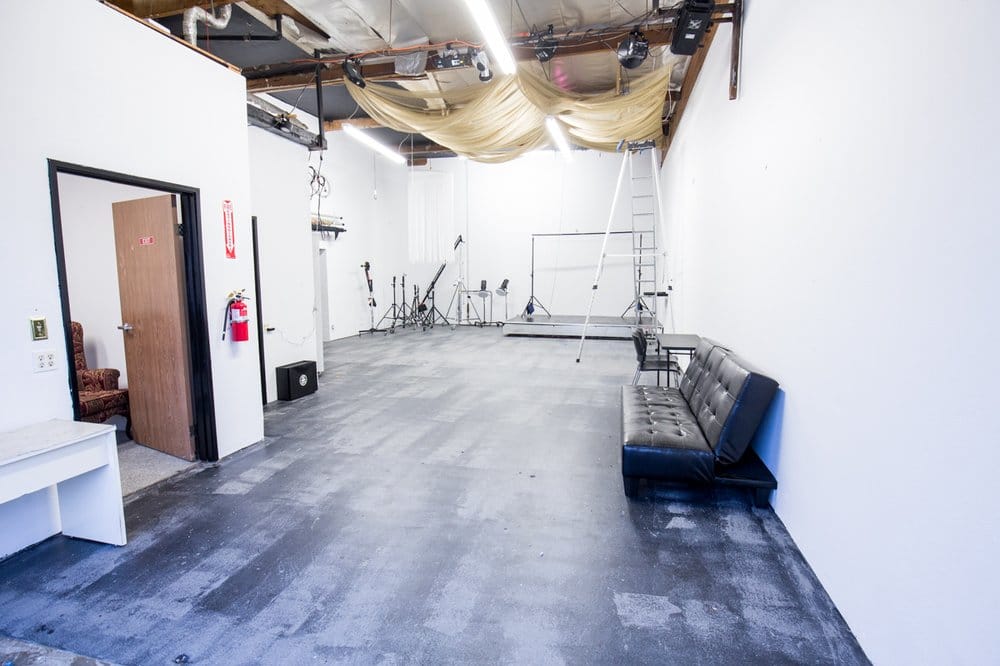 I'm shooting a music video. Can I book the space?
Yes! This studio can accommodate music video or film shoots. We have a greenscreen for use at an additional cost.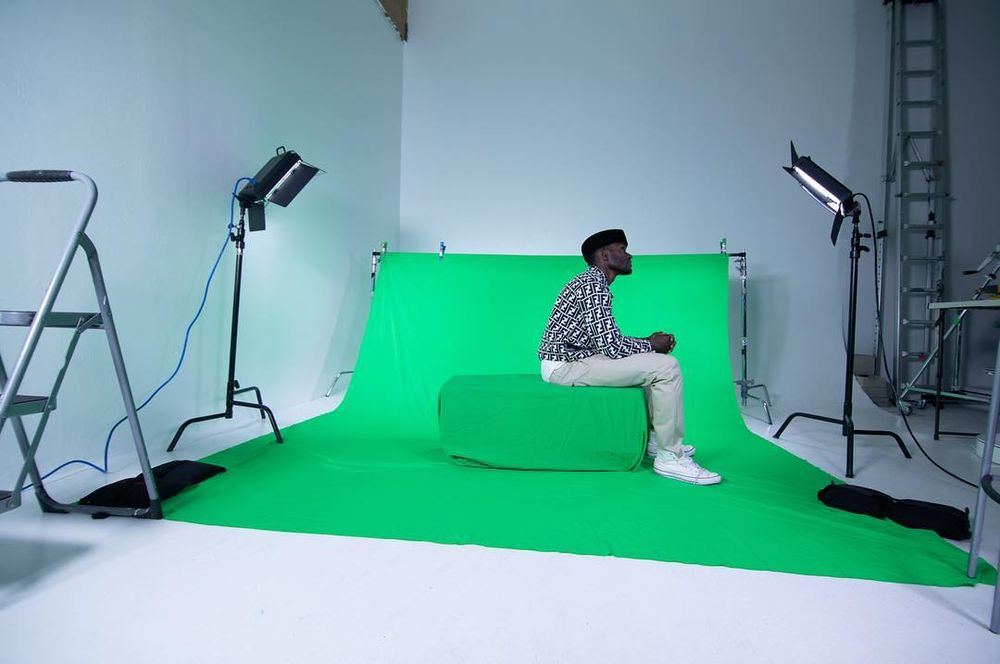 How many reviews do you have on Google?
As of this writing, we have 22 reviews on Google with an average star score of 4.3 out of 5. 
Click here to view DK3 Studio's Google Reviews.
Here are just some of the reviews: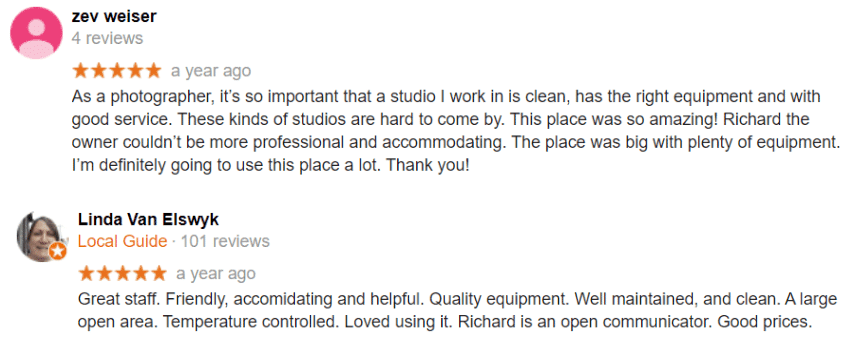 I'm a photographer. Can I book the space?
Yes! Photographers needing a studio rental in San Diego are invited to try us out. 
How many reviews do you have on Yelp?
We currently have 23 reviews on Yelp. We are ranked 4.5 stars out of 5 stars. Check out DK3 Studios out on Yelp!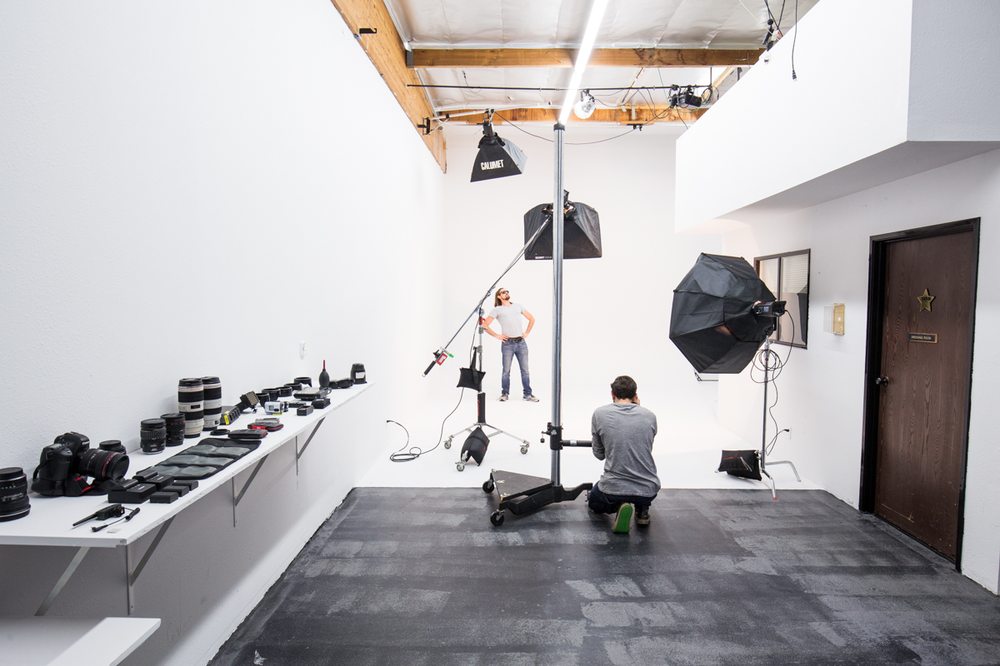 What are the minimum time requirements when booking? 
To ensure the highest quality of service, Basic Studio Rental is for 2 Hours on Weekdays and 4 Hours On Weekends. 
2 Hour Minimum Rental Period On Weekdays
4 Hour Minimum Rental Period On Weekends
You may choose additional hours if you need the studio for more than that.