With more than 6,300 businesses in the U.S. video production industry, finding the right agency might seem like a daunting task. How do you choose the agency that fits your specific needs and requirements?
We could list off the cutting-edge technologies we deploy, the impressive credentials of our team, or the wide range of services we offer. But here at New Evolution Video, San Diego's premier video company, we choose to let our videos speak for themselves.
Corporate Video for Manufacturing Company
Our client Solar Gard produces state-of-the art window film and protective coatings to reduce heat and energy costs and glare in homes, businesses, and cars. While undergoing a rebrand, they approached us to make a video that would articulate their new brand and message.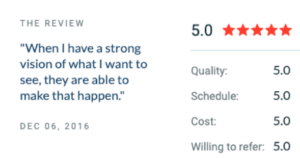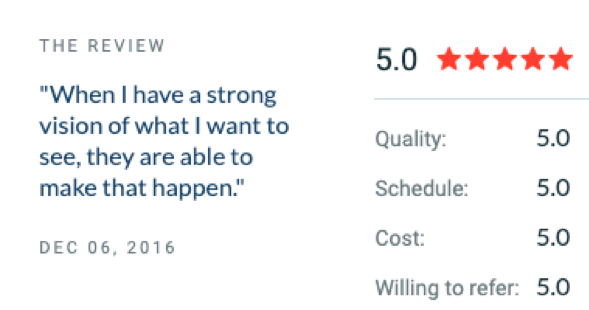 We collaborated on brainstorming, storyboarding, scripting, and casting, and then we oversaw filming, production, post-production, editing, and delivery. The client loved our graphics, digital effects, and creative touches, such as putting a visible grid over windows to showcase their invisible product. Solar Gard was so happy with our work that they re-engaged us to produce another video about their manufacturing process ­­­— and left us a five-star review on Clutch!
Video Production in California
We're thrilled to be featured on Clutch, a well-established ratings and reviews platform where you can find our services and read more about our work with Solar Gard. Clutch even lists us as a top video production company in California!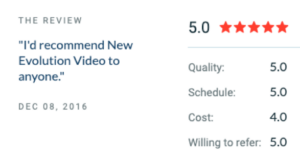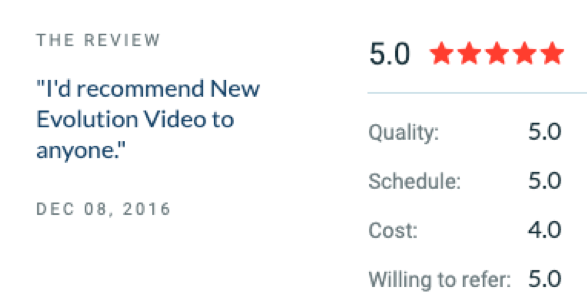 As proof of the wide scope of our work, we also produced a video for Verimatrix, a global leader in revenue security for connected video devices. That sounds a bit complex, doesn't it? Well, new hires thought so, too, which is why Verimatrix hired us to produce a video explaining the company's services.
Video Production & Videography in San Diego
We delivered an animated video that laid out a fairly dry subject in a compelling, comprehensive way. Once again, the client was so pleased that they gave us a perfect score on Clutch and continue to engage us for other video production needs.


Clutch's two associate sites will further guide your buying decisions. You can search business insights on The Manifest, where we're highlighted as a top video production company in San Diego. Also, Visual Objects presents portfolio work that will certainly help you find the right creative partner for your business needs. And if you're not in California, fear not — we also serve the New York City and Chicago areas!
If you're interested in getting top talent and crew for your LA, NYC, or Chicago production needs at a price that's unbeatable, contact us today!
Check us out on Yelp! We're 5/5 with 14 Reviews