This article is designed for marketers and those who want to get better at video production for corporations. Whether you are a freelance consultant or a marketing director at a company, I'm here to guide you through the process of understanding the do's and don'ts of online video in 4 actionable steps for better video production.  
Over the last 14 years, I've had the opportunity to work with and continue servicing big brands video content needs, helping them achieve success with their corporate marketing goals. After working with over $3 million in video production budgets, I've learned a few tricks along the way I'm here to share with you. 
Let's get focused with these 4 Video Production Tips:
Know thy audience – the very first rule in marketing. Don't be a catch all to everyone or you'll get no one. Coca Cola, Geico, and Chevron – they can appeal to the masses, but did you know they focus on a few select markets? They have a couple brand personas and they hunker down to focus on them. They are not concerned about appealing to all because they know these messages translate indirectly to others even though they focus on one persona at a time.  
Check out Hubspot's brand persona's templates – they are free of charge and will guide you to the success of spotting your ideal customers. 
Once you have the persona down you can start creating a brand tagline to suit them. Take McDonald's for example: "I'm Lovin' it" – that is for 16-24 year olds – it's simple, memorable and concise. You see this in all their recent videos. 
After the tagline for the persona, create 3-4 concepts for your script and share them with colleagues or seek professional advice from a video production company. 
Once the concept is in place, it's time to write your script. By a simple Google search you will find numerous resources and templates to better understand this process. Be sure to spend an adequate amount of time educating yourself on best practice – this is a very important step!
Now your script is complete and approved. Move to step #2.
Look, it takes a budget to do video the right way – there is no way around it. You get what you pay for. So be realistic, choose a production directive you can afford. Manage your expectations too, if you want a Hollywood style commercial on a shoestring budget you and your staff and going to get let down. 
Preproduction - this is where you plan your shoot
Scripting
Storyboarding
Casting talent
Location scouting
Planning the crew and gear list
Props and stylist
Production insurance
Production – this is the actual shoot date
Crew: Director, director of photography, stylist, production assistant, talent (be sure to get a talent release form)
Location: Location fee (be sure to get a location release form) , driving to get there, food (craft services)
Equipment: Do you own your gear or need to rent?
Postproduction
Editing
Color correction
Voice over
Sound design
Motion graphics
Typography
Revisions
Mastering and delivery
Now you know the steps – fill in the blanks. If you need help contact your local video production company experts – most will give you free friendly advice even if you don't use them.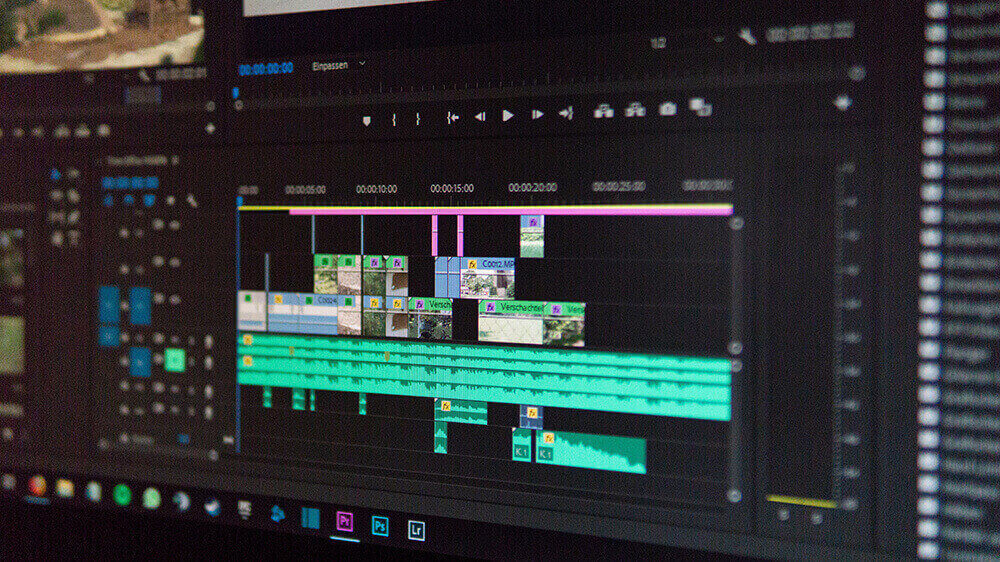 If you've never done video or are a novice, chances are you won't nail your first few productions. See the above budget section for an outline of who the right staff will be for your production. 
Take it from me, it took me at least 5 years to get decent, 5 more to get good, and 3 more to get excellent. Video production skills are like a fine wine, it gets better with age and experience. 
Now, there are a lot of freelancers, college kids and global vendors that are good at video if you search hard enough and correctly vet the process. 
Here's where you can find them: 
But buyer beware – you will get what you pay for in most instances!
If you do not have an expert in-house think about choosing a local video company that suits your budget to help you. Be honest with what you want to spend and share your creative vision with them. Chances are they will be able to help you pull off something you couldn't have done on your own. 
What to look for in a video vendor: 
Now you have the script, budget and crew it's time to pull this off – it's time to make movie magic and go into production. Hiring the right people and properly planning for a successful video production are the keys to your success.
Your video content is done and it's ready to be shared with the world, congratulations – hope you're proud of it!
Before submitting it be sure to have a thumbnail handy and have your metadata handy (tips are below on how to create the right metadata)
You are now ready for the world to see your masterpiece, here are a few platforms to consider:
Each platform offers different functions and features, be sure to optimize your videos accordingly. Optimizing ensures your videos show up in search and maximize engagement with your audience.
How to make the most of optimization: 
Video content is king, no doubt about it. 
The future of video production will get even more important for your brand as the 2020's roll on. By focusing on video production trends and producing videos your market wants to watch, you will be more prepared and effective in engaging leads and keeping your customers interested in your brand.
Video production is a great marketing tool. But, video content alone isn't enough to build your brand and explode your sales. You have to have the right video marketing strategy in place before you start creating and marketing your video content. Review this article over and over for a solid guide to video production success. 
You're on your way to an awesome video production that will boost your brand awareness and bring you more sales while growing your customer base. Good luck!