Anyone aware of the film scene in the US knows that Los Angeles is the film capital of the world. From its iconic neighborhoods and attractions to the architecture and ample production opportunities, an impressive list of films and shows have made use of all that the city has to offer to the film industry.
With all the activity in this lively, thematic city, it can be hard to choose where to shoot your next film. 
That's why I have created a list of the 4 best spots for Los Angeles Video Production. It's hard to go wrong with these popular destinations for both tourists and locals alike!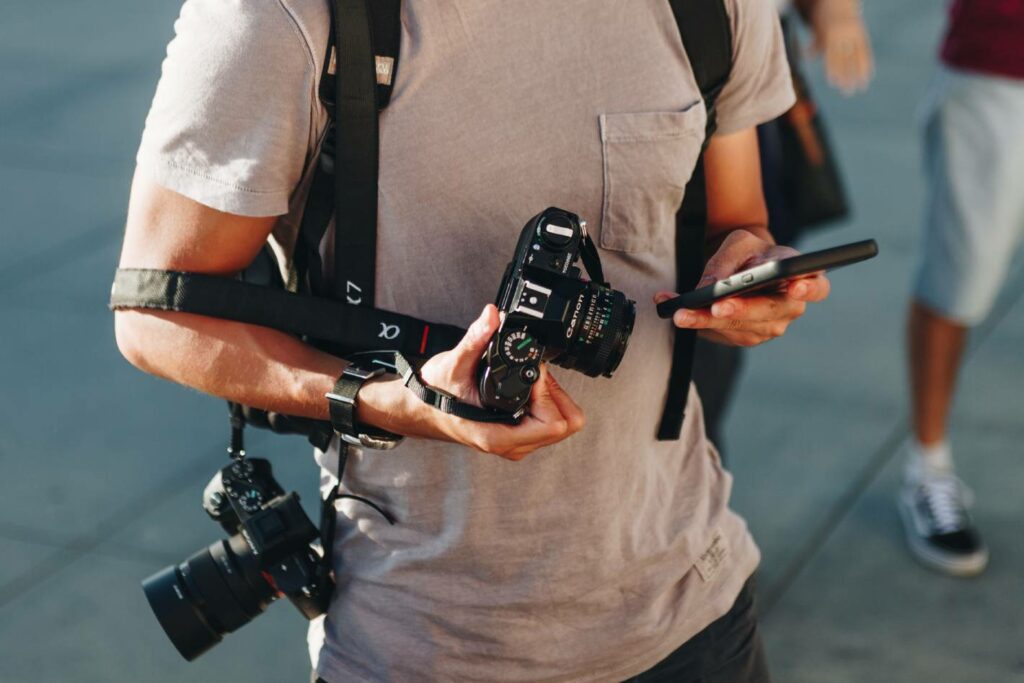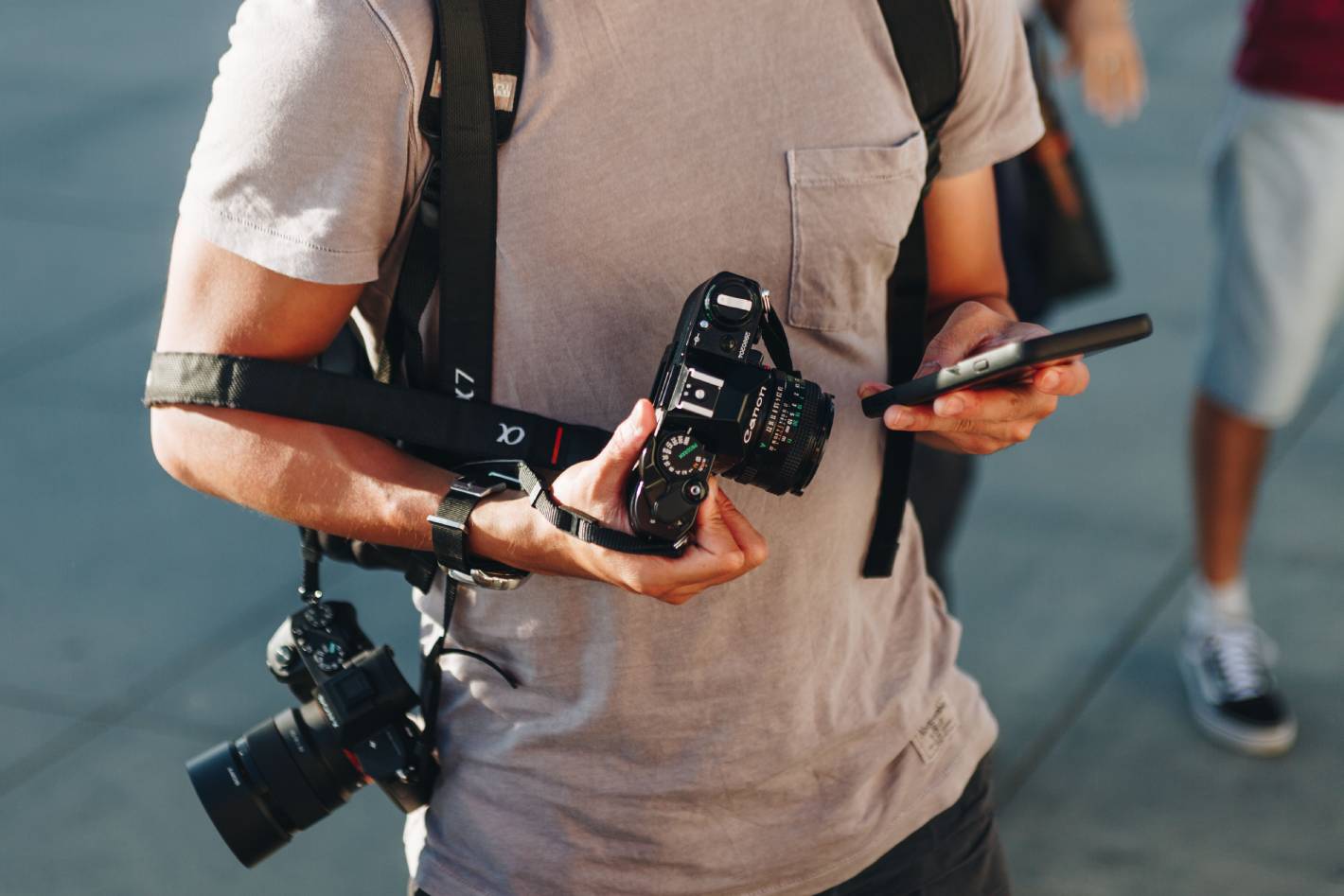 You don't want to just show up and start filming for most of these hotspots for filming. In fact, you'll likely find you can't film unless you've been given the OK. 
Most of these filming spots are extremely popular, so to limit having just anyone with a camera from going up and filming, there are a series of steps that you must follow in order to film at these iconic sites:
Before you can jump into action, you'll need to be approved for a permit. In fact, it's actually a misdemeanor to do commercial filming in Los Angeles without a permit. 
The kind of permit you need depends on the type of film you plan on shooting and includes student film permits, nonprofit and educational film permits, and commercial permits for motion picture productions, television, and YouTube videos.
It's no secret that Los Angeles is home to thousands of people looking for fame. With so much competition, these filming spots would be extremely crowded without reservations in most instances. 
Not all iconic spots in Los Angeles require reservations, always check and ask about reserving a time slot to avoid crowds and noises during your production.
Lots of these locations are surrounded by other memorable and film-worthy sites, but that doesn't mean you can just start filming the surrounding areas, too. 
Be sure to look into whether or not you can film surrounding parks, museums, restaurants, and more prior to filming.
Follow the Rules and Regulations
Each location has its own rules and regulations, which can include what's off limits for filming, weight limits, number of people, and more. 
You'll need to check in with the official pages of each of these location hotspots for the full list of terms and regulations and agree to it to film your video.
Without further ado, let's get into the 4 best spots to film your next video!
Santa Monica Pier is a staple spot for the film industry. The pier opened in 1909, where it has continued to attract all walks of life for the last century. 
Though not technically part of the pier, the Pacific Park is located right behind this iconic spot, making it a great place to do a video production. The amusement park's giant Ferris wheel, 1920 carousel, aquariums, and more offer the perfect scene for your next shoot. 
You'll need to see what dates are available before you plan your production, as you don't want to have everything ready to go only for that day to be completely booked!
Check out their website for a list of rules and regulations, as well as availability.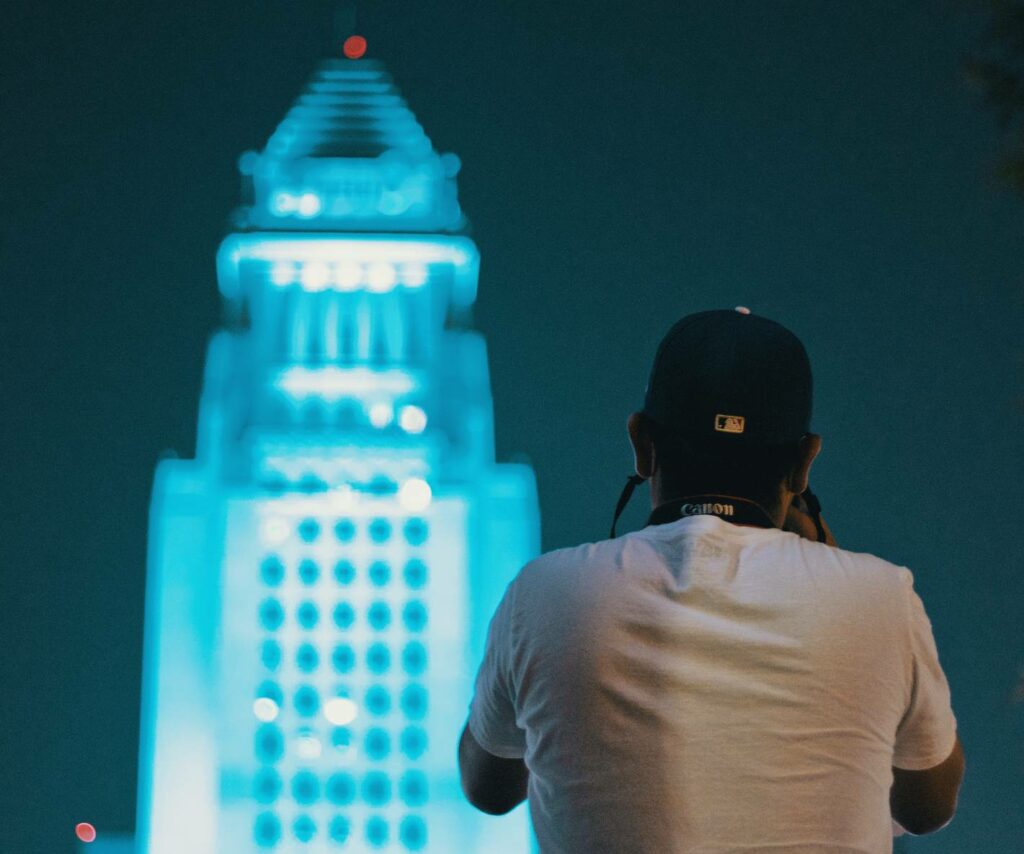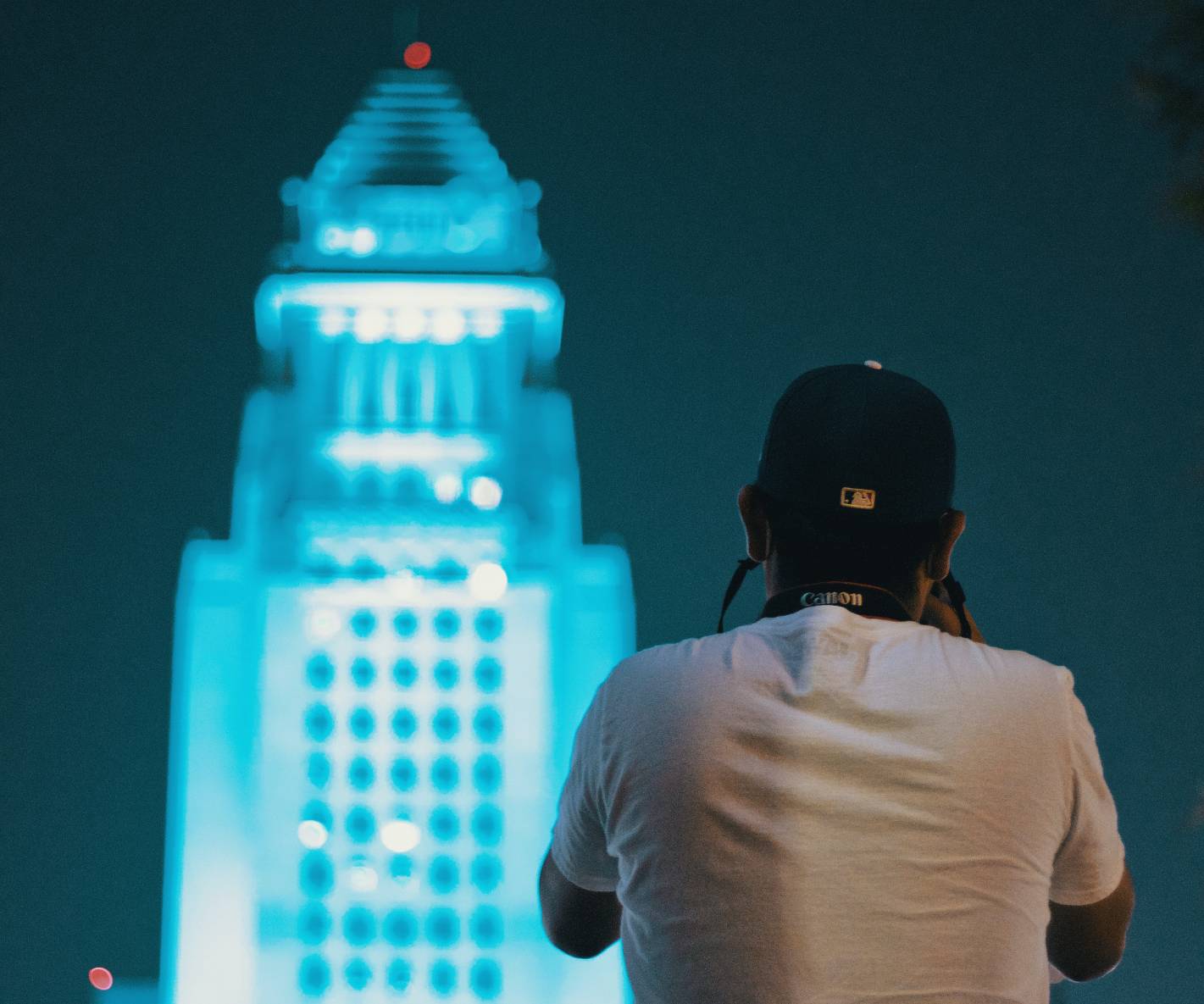 Los Angeles City Hall stood as the tallest building in Los Angeles for nearly 4 decades before Wilshire Grand Center took its place. That hasn't stopped the City Hall from being one of the most stunning and film-worthy spots for video production. The building has an art deco-inspired look to it that can really set the tone for your film. 
With its unique architectural aesthetic and renowned part in the backdrop of countless films, including the 1953 classic War of the Worlds, it's safe to say that this building will add a timeless flavor to your video.
The best part about filming at the City Hall is that it's completely free!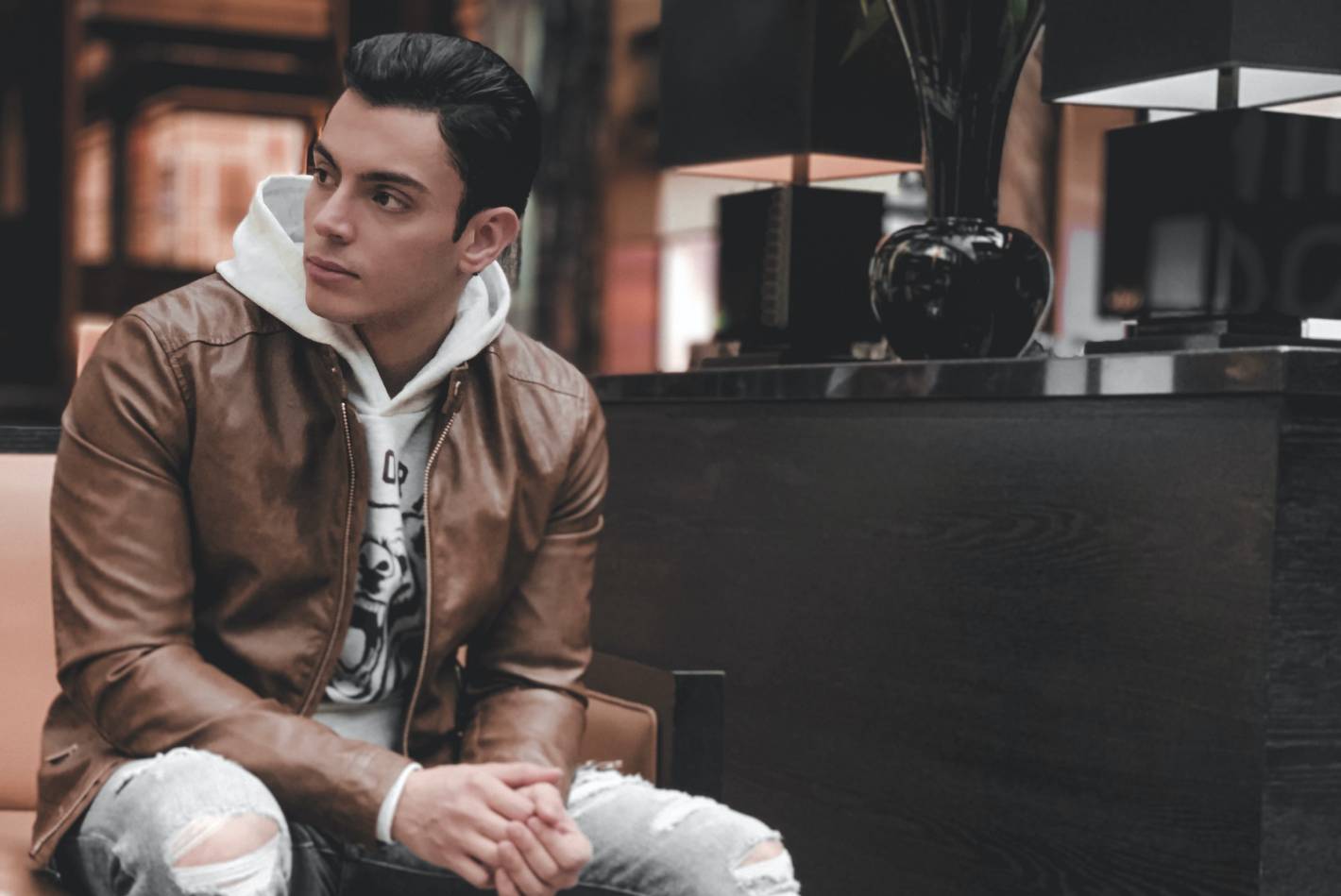 Who doesn't love a good hotel scene? Ghostbusters, Vertigo, and Chinatown certainly utilized the ever-classic Millennium Biltmore Hotel, formerly known as the Los Angeles Biltmore Hotel. The hotel opened in 1923 and was once considered the largest hotel on the entire western half of the United States. 
The beaux arts-style hotel sports a famous Crystal Ballroom, an interior design of frescos and stunning murals, bronze stairways to seemingly heaven, and marble fountains and columns to match.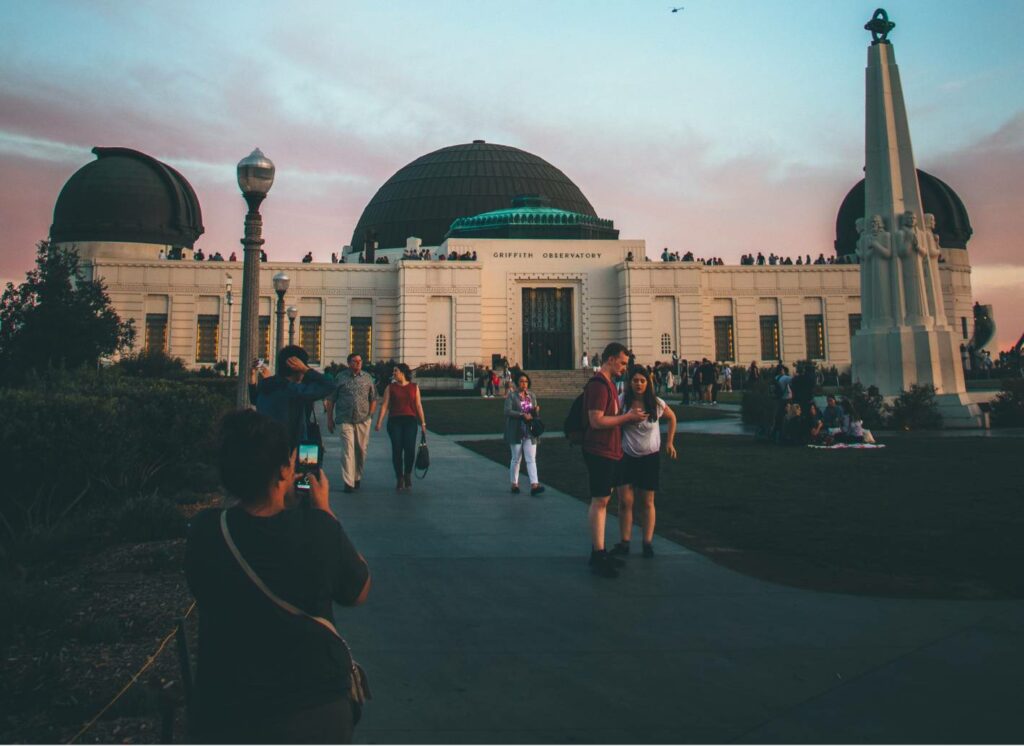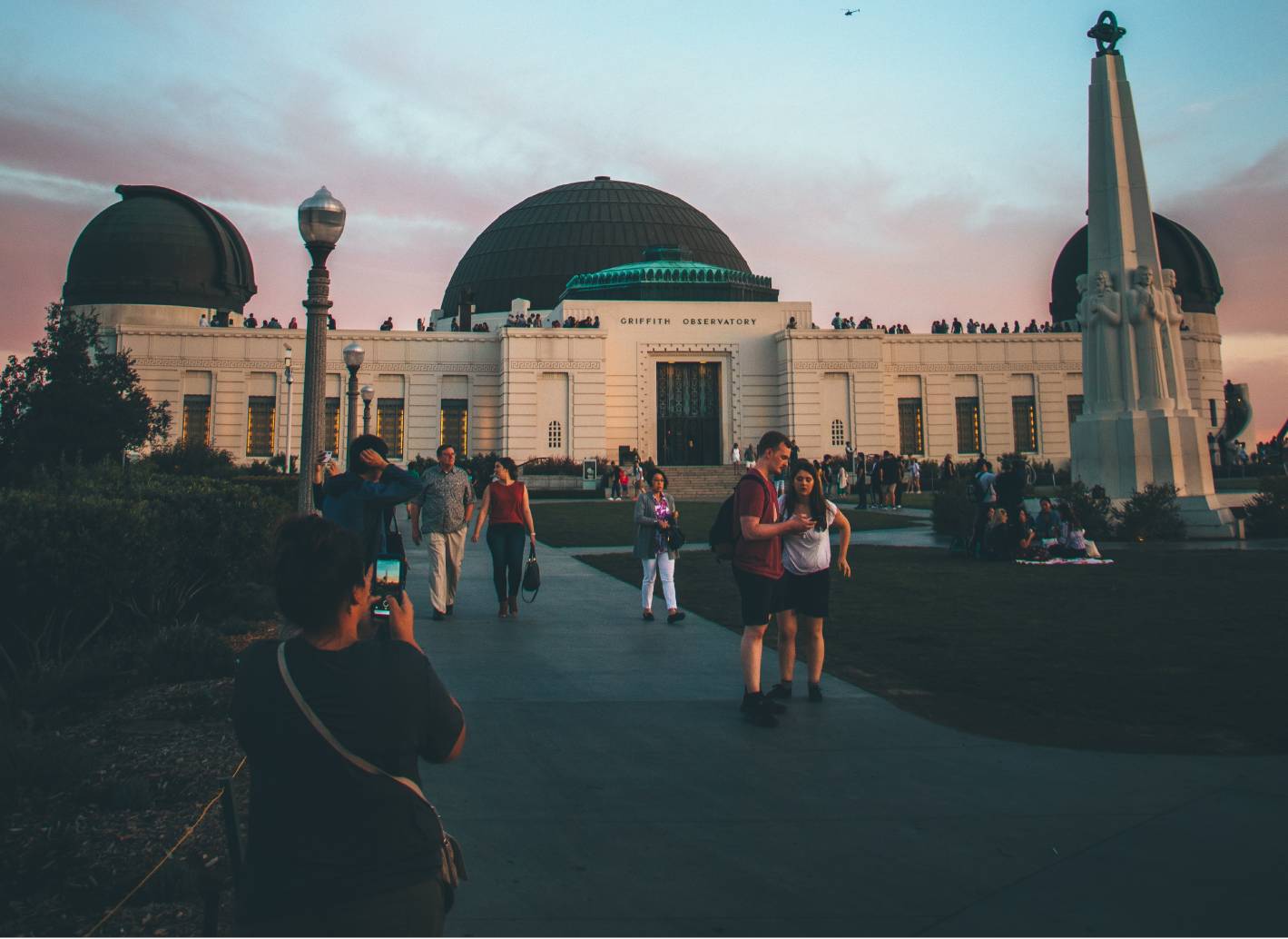 Last, but not least, on the list is the Griffith Observatory, which has been used in James Dean's Rebel Without a Cause and other famous films, such as The Terminator, Yes Man, and The Rocketeer. And the list goes on. 
The Observatory opened its doors of potential in 1935, where it was built with 3,015 generous acres to spare. Designed to promote the use of observatories by the public, this observatory is free to be used by the public.
Griffith Observatory was built on Mount Hollywood itself, where it and the park surrounding the observatory give filmmakers some of the most amazing views of downtown Los Angeles, Hollywood, and the Pacific. 
Due to its public use, Griffith Observatory is very limited in availability for films. Filming cannot interfere with the programs that take place at the Observatory, and as such, you will need to contact them directly if you wish to film at this location.